Brake and Clutch Repair Cranbourne
With over 30 years of experience in Brake Repair Cranbourne,
East Bound Automotive
is the leading company to offer efficient and economical services. We have a team of skilled and local brake repair experts who are well-versed in the field. We offer Clutch Diagnostics Cranbourne services that enable us to develop effective solutions. We follow a structured protocol that allows us to provide the best brake repair services Cranbourne.
What are the signs of Brake Repair Cranbourne?
Customers will have to familiarize themselves with the signs of brake or clutch repair. These issues can quickly escalate if left untreated. Some of the common aspects that can indicate an issue include
Vehicle might take longer to stop
Vibrates when brake is applied
Squealing sound
Grinding sound
Burning smell
The brake Pad Indicator light is on
The brake pad might look thinner than usual.
These are some of the signs that can be visible if your brake is worn out or you face other complications. It is imperative to seek assistance from experts to resolve the issue.
How do Brake system diagnostics Cranbourne work?
The local brake repair experts in Cranbourne will take the initiative to address the core aspects of the problem. Our structured protocol enables us to work on every part of the system. Our team has the technical expertise to comprehend the nuances of the sector and undertake the necessary precautions. This enables us to understand the core aspects of the issue and initiate ideal corrective action. We offer holistic Brake service in Cranbourne.
Discs
Drums
Cable 
Pedal 
Oil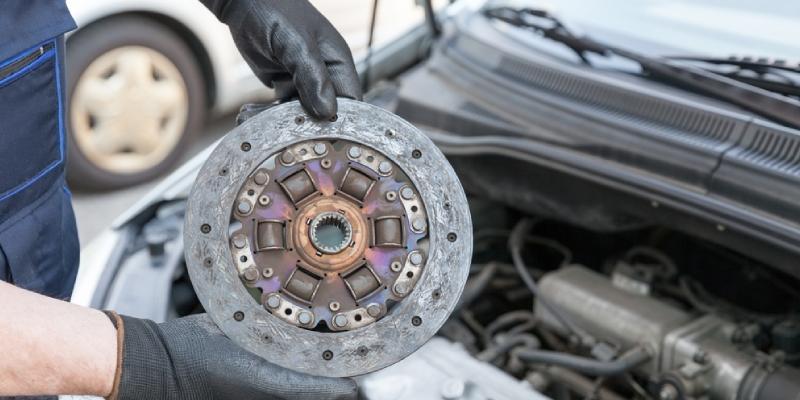 We implement a similar system for Clutch Service Cranbourne. Our team of experts are technically competent in the field, that enables us to understand the nuances of the sector. We begin by evaluating the clutch for any signs of damage and initiate the Clutch adjustment Cranbourne protocol. This enables us to check the Clutch Master cylinder, dual mass flywheels, and other essential parts. We will also take the necessary steps to resolve the issue efficiently.
How often should you opt for Clutch Repair Cranbourne service?
Most vehicle owners wonder when to seek a service centre from Trusted Brake Mechanics Cranbourne. This is because there is no standard time frame for this process. The automobile company would provide a few free services and discounts for the next few based on the duration or average kilometre. The brake and clutch tend to weaken based on the usage. This is why people are conflicted about the ideal duration.
The vehicle usage can vary based on the individual, and it can be pretty challenging to determine a standardized time frame for Clutch disc repair in Cranbourne. The ideal way to handle this scenario would be to opt for Brake Maintenance Cranbourne service after a specified mileage. This will enable them to determine the issues and take necessary corrective action.
Nevertheless, it is crucial to seek Emergency brake repair Cranbourne services if they notice signs of damage. They need not wait for the vehicle to reach a particular mileage to seek expert assistance. Brake and Clutch Repair Cranbourne can become quite dangerous if these issues are left untreated. It is essential to learn more about the indicators of these repairs and hire an expert to address the problem at the earliest.
Why should people hire Local brake repair experts in Cranbourne?
It is natural for vehicle owners to choose the nearest service provider or even the company that provides the lowest cost. However, this can be dangerous as all companies might not offer ideal solutions. Customers must always choose a company like East Bound Automotive. We are experienced in the field and clearly comprehend the client's expectations.
We have a team of skilled experts who are well-versed and proficient in the segment. We follow a systematic approach that enables us to deliver effective solutions. Moreover, we consistently strive to improve our service standards to offer the best solutions at competitive prices.
How do Professional brake repair Cranbourne specialists handle the project?
Brake system diagnostics seem like a mystery to most people. This is primarily because very few people know and understand the system's unique parts. People have always been curious about how Brake and Clutch Repair Cranbourne companies handle the project.
Leading companies like East Bound Automotive tend to have a systematic protocol. This would enable them to analyse the issue and take necessary corrective action. This approach also empowers us to maintain our service standards and treat all customers equally. Our process is inclusive of
Brake Inspection Cranbourne
Our team of specialists will evaluate the vehicle to understand its condition. We will test extensively to determine the damage's source, cause, and extent. This information is essential to develop effective solutions.
Identification of Repair Technique
We will then brainstorm to determine the ideal solution for the problem. We will consider various essential elements that will impact the outcome. This enables us to develop solutions that will rectify the situation and take the initiative to address them in the future. Our team will also develop the clutch repair estimate for Cranbourne at this stage.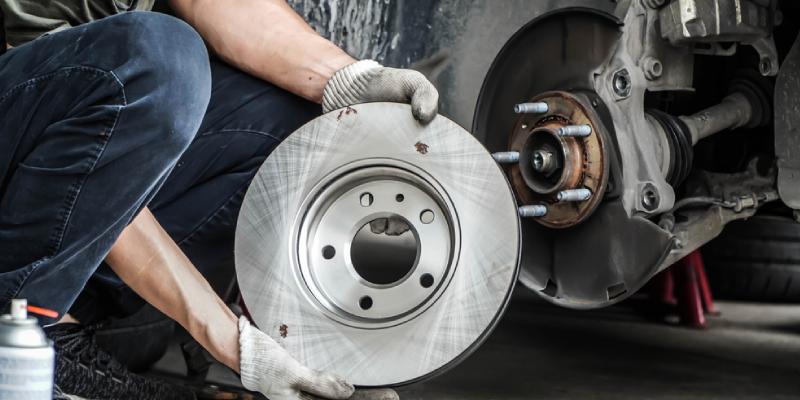 We will implement the solution once we get the necessary approvals from the client. This can be anything from Clutch plate replacement in Cranbourne to brake rotor repair Cranbourne. We will provide detailed updates to our customers throughout the process. The next step would be to provide clear insights on maintaining the vehicle.
As the leading Clutch Repair Cranbourne company, we offer Emergency brake repair Cranbourne services and periodic Clutch diagnostics. We always repair the vehicles in the stipulated time and within the estimated budget.
Why do people choose East Bound Automotive for Brake Repair Cranbourne?
Vehicle owners always want the best service provider to repair their cars. The issues in the vehicle will not just impact its value, but it can also compromise the safety of the passengers. East Bound Automotive is the leading company in the sector that is well-versed in the industry's nuances.
We have the customer's choice for Clutch Service Cranbourne owing to our technical expertise and professional approach. With over 30 years of experience in the industry, we have the tools, resources and other vital aspects to provide the best solutions. Some of the critical elements that help us distinguish our Clutch disk repairs Cranbourne services include
This is an important aspect, and
our team
takes extra care to provide exemplary services at competitive prices. Our experience in the industry enables us to understand that customers are often worried about the cost of Brake rotor repair in Cranbourne. We develop economical solutions with a transparent approach that allows them to offer the best solutions.
Our Local brake repair experts, Cranbourne, are well-versed in the nuances of the segment and passionate about offering the best solutions. We handpick our team to ensure they have the technical expertise and the drive to strive for service excellence. We consistently encourage them to improve their knowledge of Clutch Diagnostics Cranbourne and other latest trends in the industry.
It is standard for people to feel concerned regarding the Brake service Cranbourne. They might be worried about reoccurrence and other aspects. Though the brakes are prone to wear and tear, we offer a service guarantee for a certain period. We will also educate the clients on the nuances of vehicle maintenance to minimize the risk of these events.
We have a dedicated Clutch Diagnostics Cranbourne team who will guide the customers. We take the initiative to provide a detailed explanation and answer any queries when needed. This approach has enhanced our popularity as the region's best Brake Repair Cranbourne company.
Frequently Asked Questions
1. What signs indicate my car's brakes need repair in Cranbourne?
Vehicle owners must opt for a complete Brake inspection Cranbourne when they notice signs of damage. It is imperative to familiarize yourself with these signs to help you seek assistance immediately. If your vehicle takes longer to stop or has an off sound (squeaking, squealing or grinding, then it is time for a change.
2. How much does brake repair typically cost in the Cranbourne area?
The cost of Professional brake repair in Cranbourne will depend on the type of service. If it is a fluid change, the company will charge accordingly. However, if the entire braking system is damaged, it might be slightly higher. People will have to opt for periodic services to avoid these complications.
3. How do I choose the right clutch repair service in Cranbourne?
People can find an affordable Clutch Repair Cranbourne company by extensively researching the subject. It is imperative to understand that this is an essential step as it will help them identify the right service provider. People can search for the information online or ask for recommendations from friends and family.
4. How often does a clutch need to be repaired or replaced?
Clutch system inspection Cranbourne specialists state this would depend on the car miles. People must evaluate their clutch performance once the vehicle travels a certain distance. They can also notice the signs of damage and seek expert assistance as and when needed.
I've trusted my mechanic needs with Michael at Eastbound for years now. He is trustworthy, skilled, and fairly priced. It's difficult to find an honest mechanic, so once you find one you stick with them.
The most flexible and helpful mechanic I have dealt with yet. Brought my car in early before they opened and they could accommodate. This way I could get to work.
Honest, knowledgeable service with fair pricing. Been there many times and keep coming back!